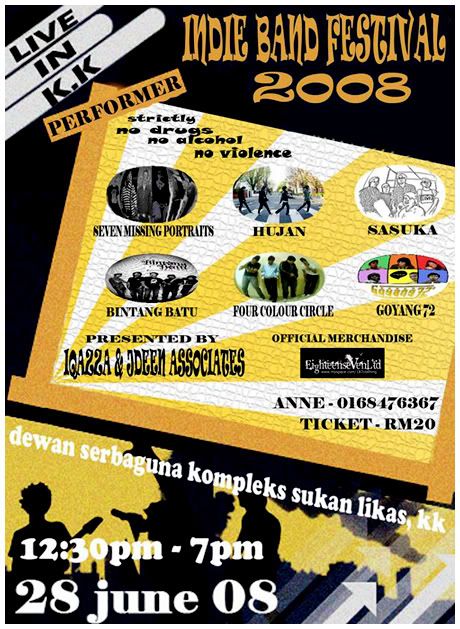 photo leeched from GoShop site *giggle
I was browsing through GoShop blog yesterday and found
this
.
Details of the concert as follows:
Date:
28th June 2008 (Saturday)
Time:
12:30 noon - 7pm
Venue:
Dewan Serbaguna Kompleks Sukan Likas, Kota Kinabalu
Ticket Price:
RM20.
Featuring bands like Hujan, Bintang Batu, Seven Missing Potraits, Sasuka and Lena.
You could win some tickets by joining the contest from
GoShop
. Heck, you just need to send in your details. But as I was hoping to ask for free tickets from my sis, *giggle, I got 12 free tickets today from my boss *giggle. XD I still got 6 tickets to give away for FREE! YES! FREE!